CleanCore Solutions™, LLC, a subsidiary of Center Ridge Holdings LLC. Based in Omaha, Nebraska, Center Ridge Holdings is the corporate parent of a growing group of chemical-free cleaning technology companies.
CleanCore Solutions™ Leadership Team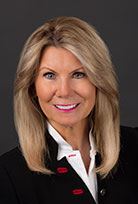 Pamela Finn
President, Business Development Burlington Capital
Pamela Finn serves as President of Business Development for Burlington Capital. Her focus is working on current business holdings of and for Burlington Capital, in addition to investor relations for FundVI. Ms. Finn works to create business strategies to facilitate company growth and develop strategic relationships with our business partners and potential customers. She is a successful entrepreneur with more than 30 years of experience as a business owner of a design and manufacturing company, and has extensive experience overseeing financial, leadership and operational aspects of companies and organizations. Ms. Finn has been active in the investment management of a global portfolio of real estate and also served as a consultant, leveraging business knowledge to assist not-for-profit organizations, small businesses and international sourcing clients succeed.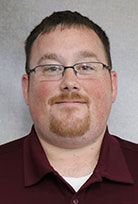 Gary Hollst
President
Gary Hollst, is president of CleanCore™ Solutions. Currently used in industries including healthcare, food service, education and more, CleanCore™ uses its AQUEOUS OZONE patented technology to create a healthier, more sustainable solution to clean and sanitize all hard surfaces and equipment. Gary has an extensive background in the janitorial, sanitation and refrigeration industry. Prior to his employment with CleanCore Solutions, Gary was the president of O-Z tech, an ice machine and laundry cleaning company based out of Omaha, Nebraska, that also specialized in the usage of aqueous ozone water.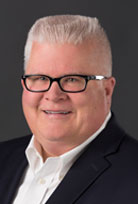 Matt Montag
Distribution Sales Manager
Matt is the Distribution Sales Manager for CleanCore Solutions. Having worked in the Jan/San industry for over 25 years, Matt has a background in both Jan/San manufacturing and distribution. During his career, Matt has worked for Johnson Wax and Sealed Air and had his own Jan/San distribution company in Omaha for several years.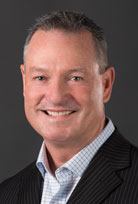 Ward Prine
Strategic Accounts Sales Manager
Ward is our Strategic Accounts Sales Manager and is responsible for overseeing operations and customer relations with strategically targeted national accounts for CleanCore Solutions. In addition to national accounts, Ward also manages relationships with large Omaha based clients that he developed who represent strategic industries for CleanCore Solutions. Ward also owns Corporate Caddie Facility Services in Omaha/Council Bluffs, a company he built in 2009. Corporate Caddie is a building service contractor and has customers in health care, commercial, financial, and manufacturing markets.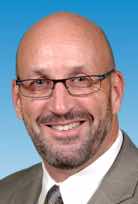 Stephen Swift
Distribution Sales Manager
Stephen Swift is a Distribution Sales Manager and will be primarily responsible for managing the company's sales efforts, customer support and in-service training in the Southeastern US.
Swifty has held both sales and sales leadership roles during his 30+ years in the sanitary maintenance industry. He possesses a proven ability to work with customers at all levels of the organization; managing the needs of front line workers, along with the financial considerations of those within the business with ROI authority. During his career, Stephen has worked for some of the industry's leading manufacturers and distributors; including companies the likes of Sealed Air, Essendant, Karcher North America and The Butcher Company.