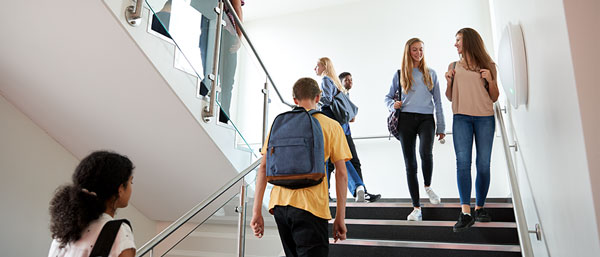 CleanCore Solutions can
safely be used in:
Restrooms

cafeterias

classrooms 

Common Spaces

Dorm Rooms
It is important to keep campuses clean and to do the best to provide the safest environment for students and faculty. Unfortunately, many traditional chemicals and cleaners are not healthy options.
Unlike most cleaners used in educational facilities, CleanCore Solutions Aqueous Ozone creates a cleaning solution that is not only powerful, it is safe!
Synthetic Chemical-Free
Powerful Cleaner and Deodorizer
Save Time & Labor
Produced on site, no bottles/trash
Safe for Students and Faculty
CCS POWERCADDY
Provides an On-Site, On-Demand cleaning solution on board our brand new No Touch cleaning PowerCaddy! Unique, patented technology that combines the natural elements of water and oxygen to deliver a powerful cleaning solution. No storage, mixing or transporting chemicals – making it easier to keep all of your facilities clean.
Provides over 100psi for deep cleaning:
New Prime Pump Addition

New 1.0 Fill Station Feature

New Drain System for the Fresh Water Tank
Enhanced Spray Gun to apply Aqueous Ozone to surfaces

0° Spray Tip for High Pressure
40° Fan Tip for Aqueous Ozone

Includes a Vac Hose, Wand, Spray Bottle, and optional Carpet Wand is available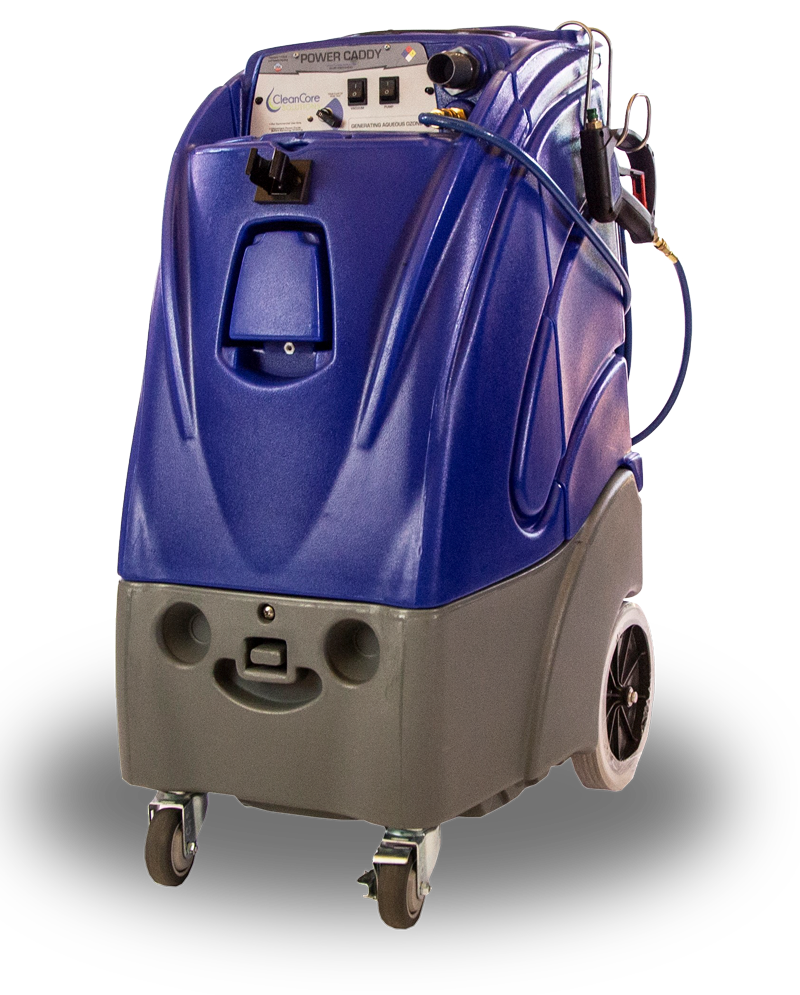 CCS 3.0 Fill Station
Mounts on Wall for Easy Access and:
Generates on-site, on-demand aqueous ozone cleaning solution
Easily fills spray bottle to be used for up to 4 hours of effective cleaning
Has a flowrate of 3.0 gallons per minute
Never run out of cleaning solution again!