Ice Machines a potential source of contamination
It has been difficult enough to manage business and building shutdowns due to COVID-19.  As we reopen our buildings and businesses we have a whole new concern, Legionnaires disease.
Stagnant, or standing water can cause conditions that increase the risk for growth and spread of Legionella, and other biofilm-associated bacteria. 
Legionnaires Disease, caused by contact with the pathogen legionella, can impact the same risk groups as COVID19 and has historically been proven to have a higher death rate.  The ingestion of Legionella bacteria causes symptoms that include fever, headaches, shortness of breath and chest pains, gastrointestinal symptoms, and possible mental changes.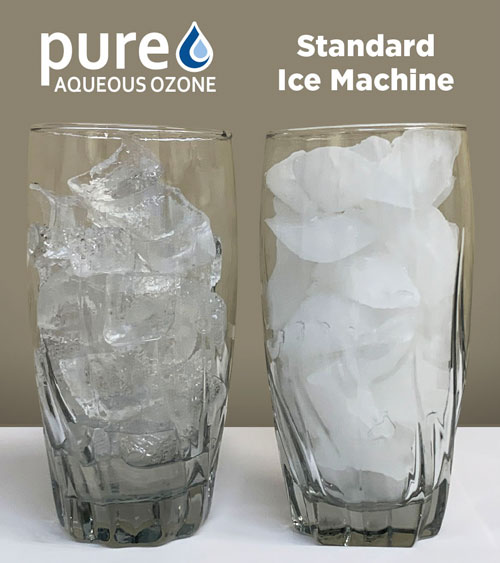 Don't Forget The Ice
Ensure that your water system including your ice machine is safe to use after a prolonged shutdown to minimize the risk of Legionnaires' disease and other diseases associated with water.*  Ice machines, like other water systems and features found in indoor environments, provide an environment that if not cleaned on a regular basis can lead to a buildup of bacteria including Legionella.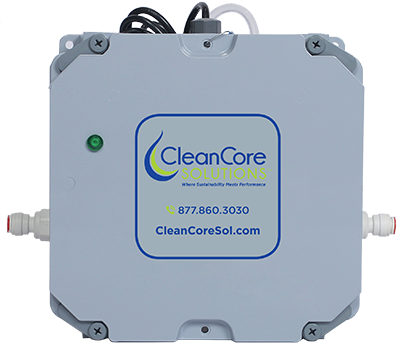 CleanCore's CCS Ice System Helps Prevent Legionnaires' Disease   
CleanCore's CCS Ice System destroys bacteria by sending .50 ppm of aqueous ozone through the ice machine each time it makes more ice, thus preventing harmful bacteria from contaminating your ice supply. Through this ozonation process, the CCS1000 prevents bacteria & mold growth such as E Coli.  Microchem Laboratory was hired to conduct an independent study to test the ability of CleanCore's Aqueous Ozone to kill Legionella. The testing results showed that 5 minutes after adding the aqueous ozone solution the Legionella bacteria was destroyed.
According to the CDC, all water sources need to be cleaned and flushed and filters need to be changed or replaced. LEARN MORE 
Save Money on Ice Machine filters and cleaning.
 Rather than paying for expensive filters and hours of manual cleaning each quarter, now is the time to establish a proactive ice machine safer program.  The Ice System is easy to install and maintain, with two different pricing options. Customers that purchase get a 2-year warranty, or put the unit on a monthly subscription for a lifetime warranty!
Contact Us to learn more about how the CleanCore Ice System can protect your customers and save you time and money.