CleanCore Solutions™, LLC, a subsidiary of Center Ridge Holdings LLC. Based in Omaha, Nebraska, Center Ridge Holdings is the corporate parent of a growing group of chemical-free cleaning technology companies.
CleanCore Solutions™ Leadership Team
CleanCore Solutions™ Sales Team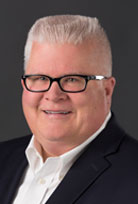 Matt Montag
Distribution Sales Manager
Matt is the Distribution Sales Manager for CleanCore Solutions. Having worked in the Jan/San industry for over 25 years, Matt has a background in both Jan/San manufacturing and distribution. During his career, Matt has worked for Johnson Wax and Sealed Air and had his own Jan/San distribution company in Omaha for several years.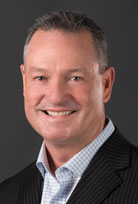 Ward Prine
Strategic Accounts Sales Manager
Ward is our Strategic Accounts Sales Manager and is responsible for overseeing operations and customer relations with strategically targeted national accounts for CleanCore Solutions. In addition to national accounts, Ward also manages relationships with large Omaha based clients that he developed who represent strategic industries for CleanCore Solutions. Ward also owns Corporate Caddie Facility Services in Omaha/Council Bluffs, a company he built in 2009. Corporate Caddie is a building service contractor and has customers in health care, commercial, financial, and manufacturing markets.
Stephen Swift
Distribution Sales Manager
Stephen Swift is a Distribution Sales Manager and will be primarily responsible for managing the company's sales efforts, customer support and in-service training in the Southeastern US. Swifty has held both sales and sales leadership roles during his 30+ years in the sanitary maintenance industry. He possesses a proven ability to work with customers at all levels of the organization; managing the needs of front line workers, along with the financial considerations of those within the business with ROI authority. During his career, Stephen has worked for some of the industry's leading manufacturers and distributors; including companies the likes of Sealed Air, Essendant, Karcher North America and The Butcher Company.
CleanCore Solutions™ Board of Directors
Robert Peyton

 Chairman, Managing Director of Burlington International Group
Michael Yanney

Founder and Chairman Emeritus of The Burlington Capital Group
George Krauss

Managing Director of the Burlington Capital Group
Galen Meyensburg

Chief Financial Officer of HDR, Inc.
Robert Baltzell

 Entrepreneur and owner of Sirius Solutions LLC